Our team of solar experts work hard to make everything affordable and get you up and running quickly and easily.
Tailor-made solutions to meet your needs
Our solar experts will assess your energy needs, answer all your questions and even give you an estimate of how much you can save on your electricity bills with a new solar power system.
Designed for you
We can design a system to suit your site – roof size, direction, shade, placement of the panels, etc. – as well as your family size and lifestyle to ensure your system meets your needs now and for years to come.
Great offers with flexible payment options
We provide you with a great range of solar offers and flexible payment plans, so you can make the most of solar energy while reducing your monthly electricity bills.
System installation
Our accredited installers take full control of the installation process, making everything easy – from installation to arranging for your bi-directional meter to be connected to the grid.
End-to-end project management
Our solar experts work closely with you at every stage, while our solar repair service ensures your solar system performs well for years to come.
What to consider before installing solar
The great thing about our solar systems is that they're designed to your specific needs. Our solar experts will assess your site and how you use power to help you find the best solar system solution. To ensure you get the most out of solar, some technical aspects we'll look at include:
Roof size 

Do you have enough room to fit at least six solar panels?

Roof shading 

Is your roof away from excessive shade during the day?

Roof direction

Is your roof east, west or south facing?

Roof shape

Is your roof pitched or flat?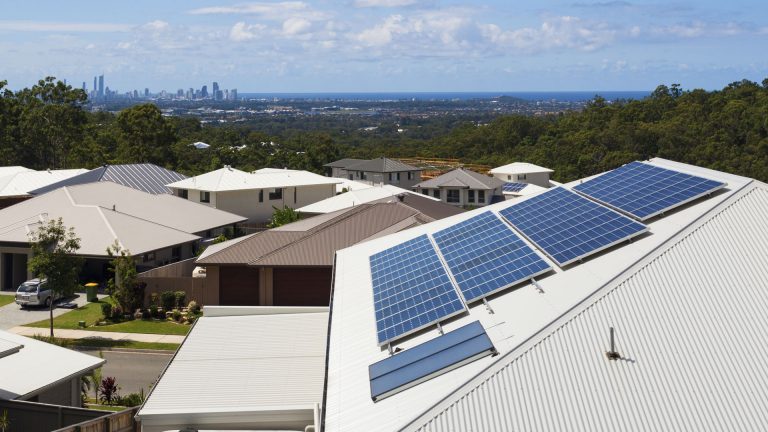 Want to know more?
Speak to an expert between 8 am and 6 pm Monday to Friday.